Coming Events
Books, Beads & Breakfast
April 19th, 2013 at 9:30am
Anderson Links Golf and Country Club 4175 Anderson Road, Ottawa
Book Exchange — current gently used
Beads — exquisitely handcrafted Kazuri jewellery
Breakfast — a delicious Buffet Breakfast
All proceeds go to the Stephen Lewis Foundation supporting Grandmothers in sub-Saharan Africa. Call 613-821-2505
Ticket Info/Books Beads & Breakfast Flyer
Monthly Meetings
Our meetings are held on the 3rd Wednesday of every month in members homes. The meetings start at 7 p.m. and usually run until 9 p.m. The agenda is always full but we save a bit of time at the end for refreshments and fellowship.
June will be our last meeting of the year but we will start up again in September with a Brainstorming event — all morning ending with lunch. We will talk about our fund raising plans for the next year, our involvement in Advocacy and Education and of course what went well and what did not during the previous year.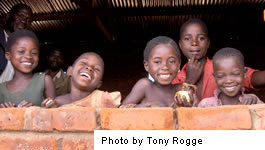 Christmas Heritage Home Tour
Saturday, December 7th, 2013
Metcalfe, Ontario
Join Grannies All About Kids (GAAK) for a tour of Heritage Homes and Properties on December 7th, 2013. Christmas-themed homes will be on display and there will be other items on sale, such as jewellery, scarves, tote bags, and cards.
Tour tickets are $25. Lunch is available at the Metcalfe Lions Den for $10.
This lovely historic town is a 30 minute drive from downtown Ottawa.
If you have any questions, please contact: